TK Elevator has achieved another significant ESG milestone in the Asia Pacific region with the installation of a large-scale solar panel system on the rooftop of their manufacturing facility in Zhongshan, China.
Operational since November 2022, this solar energy system comprises 5,834 panels, generating a total of 3,200 MWh of electricity annually. This translates to a reduction of 2,008 tons of carbon emissions per year. As of February 2023, energy generated by the system supplied over 40% of the facility's total monthly energy consumption, effectively lowering the carbon footprint of our escalator and elevator production in the Asia Pacific region.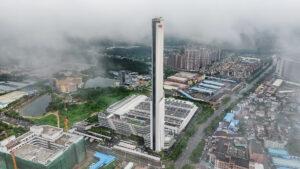 TK Elevator's commitment to reducing its production carbon footprint continues with the planned introduction of a solar energy system at its Songjiang manufacturing facility in China in September 2024. At its initial stage, this system is expected to generate 1,792 MWh per year, accounting for approximately 30% of our Songjiang facility's total energy consumption.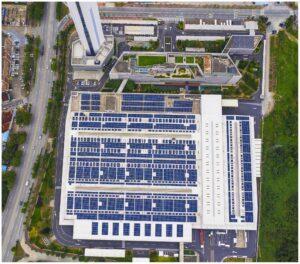 The company is dedicated to continuously improving its environmental performance, and strives to minimise the carbon emissions associated with each TKE mobility unit, enabling our customers and passengers to enjoy safe, reliable, and sustainable mobility options.