By Nik Vora, Asia-Pacific vice president, Neo4j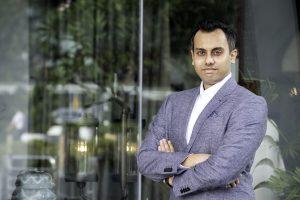 The supply chain crisis, globally and in the ASEAN region, is not limited to a single problem but includes a range of logistical and economic challenges. These challenges are diverse and constantly evolving, from transportation disruptions and trade restrictions to sustainability and cost pressures. Suppliers, as well as transport and logistics companies, have been affected.
To overcome these challenges, supply chain organisations must be flexible, adaptable, and proactive. But the highly complex nature of supply chains and international transport networks has traditionally made it difficult to plan contingencies and build redundancy.
According to the United Nations Conference on Trade and Development (UNCTAD), 80% of international trade is transported by sea. Asia was the world's leading maritime cargo handling centre in 2021, accounting for 42% of exports and 64% of imports.
Despite pandemic issues easing, sea freight transport remains vulnerable to disruption. The overloading of port terminals and the continuing shortage of skilled workers has led to interruptions and increased dwell times for containers when unloading and transporting goods away. This has been exacerbated by the rise in energy and raw material prices and driven by geopolitical instability, which presents additional problems for shipping routes.
New technologies related to artificial intelligence (AI), machine learning (ML) and graph technology promise a radical change in commercial shipping. Autonomously sailing "smart ships" may be some way off, but there is already great potential in optimising routes using smart AI navigation systems. Analysing high-quality data in large quantities makes it possible to coordinate and optimise workflows across multiple transport chains on water and land.
The data-based approach promises more speed, reliability, and efficiency and can also be used in terms of CO2 emissions to meet increasingly strict regulatory requirements around sustainability.
Navigating a vast ocean of data
The maritime economy is one of the most complex industries in the world. As well as an almost unmanageable variety of participants, systems must consider external factors such as weather conditions, political conflicts and market fluctuations when making route suggestions.
Cargo ship traffic uses enormous amounts of data, including information from charter and shipping companies, reports from port authorities, satellite data, and navigation and ship data from the Automatic Identification System (AIS). Sensor data from the equipment installed on board, historical data from previous trips, and external information on current economic, regulatory, or metrological conditions also play a role.
The data points relevant to supply chain management reside at multiple interconnected levels and are linked through myriad, ever-changing relationships. Additionally, many of these data sets are incomplete or poor quality and stored in data silos that are difficult or only partially accessible. A holistic and contextual view is needed to enable ML and AI analysis.
Mapping data with graph technology for real-time routing
Conventional relational database systems quickly reach their performance, scalability, and flexibility limits. By using graph technology to manage data, sea freight organisations can link large amounts of heterogeneous data and provide context for the relationships between data points.
In a shipping routing system, objects – such as freighters, ports, or canals – are represented in the graph as nodes and the connecting routes as edges. This allows transport and traffic routes to be calculated and analysed across multiple endpoints. New data can easily be added using the node-edge principle.
The performance does not depend on the total amount of data but only on the possible connection routes between the port of departure and the port of arrival and the associated relevant information (local weather conditions, customs restrictions). Graph databases are typically 100 times faster than relational databases and can provide real-time answers.
Graph technology enables cargo ships to identify the best route to arrive at their destination safely and reliably. Users can plan a point-to-point route, continuously updating third-party parameters such as distance, weather, channel, and bottleneck restrictions. The graph database enables precise, forward-looking planning based on data-driven decisions and interaction with stakeholders along the transport chain.
In addition, charter and shipping companies can use simulations to forecast aspects such as the duration and emission volume of journeys through special zones (Emission Control Areas/ECAs), estimate costs for bypassing high-risk areas (piracy) and adjust the route according to external factors (insurance policies, bunkering).
According to McKinsey, half of the decarbonisation of maritime transport could be achieved by deploying solutions that enable shipping companies to manage their fleets more efficiently.
For ASEAN logistics companies, facing increasingly strict sustainability obligations, as well as the International Maritime Organisation's target of reducing total annual greenhouse gas emissions by at least 50% by 2050, graph technology will be a key part of the solution.