Schneider Electric has signed a global partnership agreement with Nozomi Networks, the leader in industrial cybersecurity and operational visibility.
Under the terms of the agreement, Schneider Electric will collaborate with Nozomi to provide customers in the industrial manufacturing and critical infrastructure segments advanced anomaly detection, vulnerability assessment and other cybersecurity solutions and services, helping them to control, prevent and mitigate risks to their operations and business performance.
The partnership enables Schneider Electric to respond more aggressively to immediate demand for effective, operational technology cybersecurity services, solutions and expertise in oil and gas, power, building automation and other industrial sectors. Schneider Electric will offer Nozomi Networks' advanced solutions for industrial control system cyber resiliency and real-time operational visibility to customers worldwide.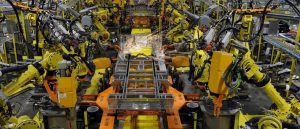 Schneider Electric will combine its EcoStruxure IIoT process automation and industrial control solutions with Nozomi's SCADAguardian platform for real-time operations visibility, including:
• Advanced ICS Cybersecurity Solutions: The bundled solution will deliver the deep network visibility and OT cybersecurity industry operators require in one, comprehensive and highly scalable solution. Nozomi Networks SCADAguardian solution provides accurate asset discovery, superior threat detection and flexible and scalable deployment options to Schneider Electric customers.
• Nozomi Networks Certified Consultants: Schneider Electric consultants around the world will continue to be trained as certified Nozomi Networks engineers, scaling to support clients throughout their cybersecurity solution implementation, and providing expert OT threat hunting and forensic analysis.
• SCADAguardian Live in Schneider Electric Sites: Schneider Electric customers can experience Nozomi Networks' real-time operational visibility and cybersecurity solutions via live threat scenarios running in Schneider Electric sites around the world.
EcoStruxure is Schneider Electric's open, interoperable, IoT-enabled system architecture and platform. EcoStruxure delivers enhanced value around safety, reliability, efficiency, sustainability and connectivity for customers.
EcoStruxure leverages advancements in IoT, mobility, sensing, cloud, analytics and cybersecurity to deliver Innovation at Every Level. This includes Connected Products, Edge Control, and Apps, Analytics.