Eastman Chemical Company will introduce a new sustainably sourced engineering bioplastic at Chinaplas (May 16-19; China Import & Export Fair Complex, Pazhou, Guangzhou, PR China). The high-performing solution provides an excellent balance of properties for a wide variety of applications, enabling manufacturers to shape a better tomorrow in a naturally better way.
Sourced from sustainably managed forests, this engineering bioplastic represents the culmination of nearly 100 years of Eastman's innovation in cellulosics. In its development, the company asserted a new perspective by "seeing the trees for the forest."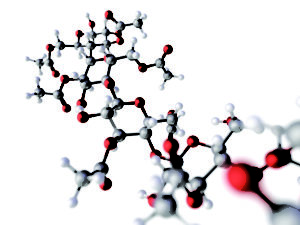 Attendees at Chinaplas can visit Eastman's booth to see how the solution came to life through a 3D holographic experience.
To learn more, visit Eastman's booth at Chinaplas (Hall 12.2, Booth M41) or secure an appointment by contacting Ms. Liu Li at +86-21-6120-6338 or by email at liliu@eastman.com.
Eastman is a global advanced materials and specialty additives company that produces a broad range of products found in items people use every day.
With a portfolio of specialty businesses, Eastman works with customers to deliver innovative products and solutions while maintaining a commitment to safety and sustainability. Its market-driven approaches take advantage of world-class technology platforms and leading positions in attractive end-markets such as transportation, building and construction and consumables. Eastman focuses on creating consistent, superior value for all stakeholders.