This years' spectacular show centrepiece at EMEX 2014 is the New Zealand designed and built carbon fibre composite helicopter manufactured in Dairy Flat by the Composite Helicopter Co.
It wasn't a good look for the prototype machine to ditch into Auckland harbour, but that's in the past, those days are gone and fine tuning and learning from the experience helped owner Peter Maloney to move on, make the changes needed for success.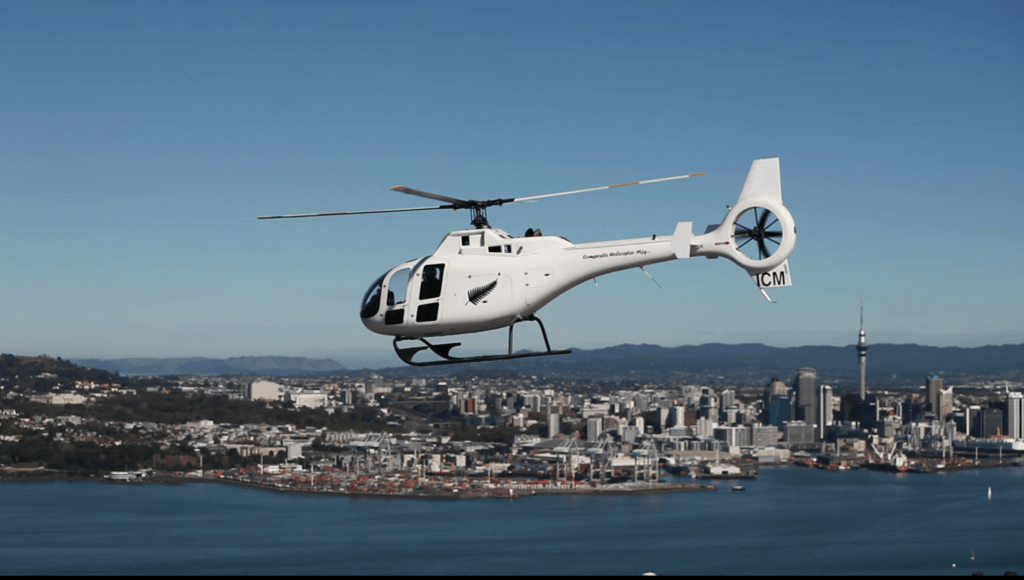 The KC518 helicopter has strong support worldwide and now with new carbon blades is well positioned to forge ahead.
The benefits of this kind of helicopter are endless and when NZ Manufacturer first wrote about it, we recognised the innovation and forward-thinking and dedication of Peter Maloney and his team.
The helicopter is a good example of Kiwi ingenuity and importantly, the prototype becoming the product, being made on our shores and available for sale around the world with orders already being taken.
An all-composite fuselage helicopter is one thing, robustness another, as is fuel efficiency and the advances in composite materials means a successful helicopter has been made from a structural perspective. Visit the website www.compositehelicopter.com, check out its features, learn about the challenges that were faced building a fuel-efficient, balanced composite flying machine that the world is sitting up and taking notice of.
There are many firsts with the KC518 – amongst them: it can be used by the military and VIPs, it is corporate and is the helicopter of the future.