KC Yee discusses the Asian manufacturing industry and the need for simulation-driven design in today's manufacturing world to increase efficiency, productivity and profitability.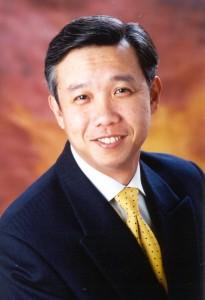 How do you see the future of manufacturing industries globally? And what is Siemens PLM's role for the future growth for the manufacturing industry?
We're beginning to see the convergence of manufacturing and information technology, also known as the 'Internet of Things.' With more 'smart' machinery now connected to the internet and capable of capturing real-time data, product complexity is becoming a big issue, and many traditional manufacturing companies just aren't equipped with the kind of in-depth IT infrastructure on the product design side.
The important thing to realise here is that the manufacturers need to effectively become IT companies in order to capture, control and profit from the data generated by this new generation of smart industrial technology.
By controlling and owning that data, it opens up a whole new platform of business. So we believe manufacturers will begin to dramatically build out that infrastructure – most likely through strategic partnerships – and the product lifecycle management (PLM) process itself must now expand to enable and incorporate these new capabilities.
Manufacturers must find a way to quickly and efficiently build these vastly more technologically complex products and then leverage that data to drive intelligent business decisions in real-time. Having the ability to capture and analyze real-time data will allow manufacturers to minimise the mistakes that can cost valuable time and resources, but first they must find new ways to incorporate and enable new project stakeholders by providing easier access to product information on an intuitive, user-friendly platform.
 We see PLM solutions evolving in three major ways, all having to do with enablement. Firstly, through intelligently integrated information – how information is organized to extract value from large amounts of information; secondly through future-proven architecture in order to protect investment and minimize total cost of ownership and finally towards a user experience that ensures easy access to the right information when needed, to help guide the smartest decisions.
The PLM process will soon be driven through comprehensive and immersive environments that enhance, facilitate and will accelerate the product development decision-making process through a high-definition user experience where each decision maker can access exactly what is needed in real time.
 How do you see the Asian manufacturing market? Are they competitive?
While the previous generation of leading Asian companies were heavily dependent on global export-led production and growth, a new breed of Asian manufacturing companies now have access to large, fast developing domestic local markets and possess not only the skills but also the technology to capitalize. However, while some say that the expansion of domestic consumer demand is inevitable, that is a long term view.
Now more than ever, the success of Asia's manufacturers lies in making smarter decisions and getting a better portfolio of products to market in a very short space of time, not just building cheaper and better.
PLM gives our Asian heroes the ability to do that, by accurately forecasting the cost of developing a product portfolio either in-house or through partners, testing against requirements virtually and reporting on this. It also provides a collaboration environment for all players in the value-chain to work together.
Some examples of companies now benefiting from PLM technology and best practices in Asia include Haier, Midea, Hyundai/Kia, AVIC, Beijing Auto, IHI Marine, Nissan Motors and ST Group, among others.
That said, building the right product – and building a product right the first time – becomes imperative in order for today's Asian manufacturers to remain competitive. There are no second chances. It is now a one-shot deal for them to get it right the first time for cost, productivity and capability reasons. Market pressure forces manufacturers to go full steam ahead with innovation and productivity, leaving no room for mistakes during the design, engineering, production and supply chain processes.
We have been hearing a lot about simulation-driven design. How are manufacturers adopting this to improve assembly operations in the plant and overall business profitability?
Simulation and modelling for automation has come a long way in recent years. It has proven to be a time and cost-effective alternative to physical testing, allowing more design options to be considered in shorter time frames.
The rapid feedback and the ability to see and manipulate high-quality computer images spur greater innovation. Many design possibilities can be explored in real time, yet virtually and in rapid iterations. Design engineers, unburdened from the need to build expensive prototypes, are leveraging virtual models to now load the same product data the engineers are using to analyse and improve assembly, therefore making the product manufacturing process easier and faster. Simulation is also fast becoming a management tool since the results of the simulation are pertinent to making significant business decisions.
 What are some of the challenges to simulation-driven design?
Manufactures are sometimes caught in a conflict between reducing time in the testing phase and spending more time in the design phase performing early analysis. Additionally, challenges such as lack of expertise and complex product behaviours for performing simulation also affect the process.
 When simulation processes take too long, designs continue to move forward without any input from simulation results. A primary reason for this is that there simply aren't enough CAE analysts available to meet the simulation demands of many companies. When you combine this with the inefficiencies of traditional CAE tools, the result is a simulation bottleneck, forcing designers to wait for feedback on their designs, and delaying the development process.
Manufacturers can eliminate the simulation bottleneck by empowering their design team to perform CAE analysis. Siemens PLM's NX CAE provides the tools for simulation analysts to guide the design team. Using simulation automation processes developed with NX Open, the common foundation for automation and programming in NX, expert CAE engineers can capture, author and publish simulation processes to guide less-experienced engineers or designers. This can accelerate the development process, while ensuring accuracy in modelling and results.
 Is there any truth to the suggestion that using simulation during design eliminates unnecessary rounds of prototyping? What are some of the Best-in-Class strategies?
Definitely. It's not about using simulation to eliminate physical prototypes but rather using simulation and adopting new strategies to augment traditional testing processes.
The benefits companies have seen from their use of simulation to assess product form, fit and function virtually have been significant, reducing physical rounds of testing which can reap considerable savings to product development schedules and budgets. Companies that have deployed best-in-class simulation strategies build on average 1.4 fewer prototypes than the industry average.
Using simulation means that the first prototype can be very close to a production unit. Physical testing still needs to happen, but many issues can be found in the initial digital mockup and the move to physical prototypes is more tweaking than redesign.
For example, Siemens PLM's NXª Design Simulation software delivers design-integrated structural and thermal simulation tools to help design engineers compare design alternatives and optimize performance characteristics of products from the earliest stages of the design process. Complementary and scalable to the NX Advanced Simulation applications suite, these tools are tightly linked with NX 3D design geometry to accelerate simulation modelling, analysis and results evaluation, so that functional performance simulation results can directly influence design.
The result is a highly iterative and predictive engineering process that delivers innovative designs, higher quality products and reduced time-to-market.
 As companies drive towards virtual product development and simulation-driven design, the need for simulation data becomes critical. Why?
The different phases of simulation-driven product development generate significant and increasing amounts of diverse data whose loose management leads to error prone procedures that delay crucial decisions. Integration of the various CAE disciplines in a common PLM environment will help enhance communication, accelerate PLM process and increase the impact of simulation on all product development phases.
 Teamcenter¨ for Simulation software provides flexible, 'out of the box' simulation process and data management capabilities that enable companies to cost effectively implement a complete digital product development environment. Extending the core data model and integrating specialist simulation capabilities means manufacturers can efficiently leverage Teamcenter – the world's leading digital lifecycle management solution and de facto standard for deploying PLM initiatives – to automate simulation processes in the broader context of new product development.
By optimising and validating process performance before production, eliminating inefficiencies, shortening ramp-up times and increasing quality, organisations can achieve smart, fast, lean manufacturing.