AutoStore's new R5 Pro Robot for large-scale operations frees up space for additional products in the warehouse and improves Robot efficiency at a reduced lower total cost of ownership.
AutoStore now has available the R5 Pro Robot, the latest version of the company's field-proven R5 Robot. This new robotic solution is designed to address the specific demands of large-scale e-commerce operations, emphasising better space usage, higher performance, and reduced total ownership costs for companies running multishift operations at scale.
The R5 Pro offers an edge by augmenting productivity per Robot during extended operations, optimising space usage, and reducing the total cost of ownership, ultimately enhancing the customer experience while boosting profitability.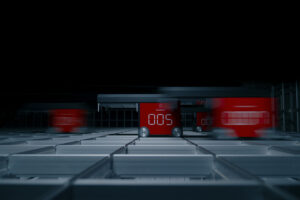 The R5 Pro is designed to meet the needs of e-commerce organizations with large-scale multishift operations. Key features and benefits of the R5 Pro Robot include:
Enhanced productivity: By deploying the R5 Pro at a large AutoStore site, customers can reduce the number of Robots required on the same grid by up to 15%, when compared to using the R5 Robot, enabling better routing and enhanced system efficiency.
Continuous operations: The use of an LTO (Lithium-Titanium Oxide) battery in the R5 Pro allows rapid charging, improving individual Robot availability during multishift operations.
Space and Cost Optimisation: Up to 86% fewer chargers required with the LTO battery allows for more efficient use of warehouse space, accommodating additional SKU storage or reducing the required footprint. In addition, customers achieve significant cost savings related to electrical infrastructure.