According to the United Nations Environment Programme, the world produces around 300 million tons of plastic waste every year, with only about 9% of that being. Furthermore, microplastics are literally everywhere, and they have been found in human blood, urine, feces, and even in the mothers' placenta and breast milk.
Researchers are still studying the long-term effects of microplastics on humans. The world is drowning in plastic and many individuals and small businesses would like to help but there are still many challenges.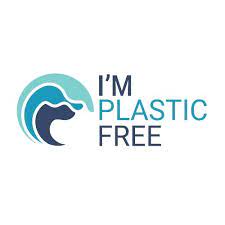 There are several reasons why people may be reluctant to give up single-use plastic:
Convenience: Plastic is lightweight, easy to carry and store, and can be used for a wide variety of applications. It has become an integral part of our daily lives, and giving it up can be inconvenient for many people, particularly for small businesses.
Lack of time: This point comes right after convenience. We are all time-poor and do not want to spend hours on Google trying to find product alternatives for our lifestyle or our small business.
Cost: Plastic is relatively cheap compared to other materials, and this makes it an attractive option for manufacturers and consumers alike. Switching to more sustainable alternatives can sometimes be more expensive.
Lack of awareness: Some people may not be fully aware of the negative impact that plastic has on the environment. They may not understand how plastic pollution affects the ecosystem and the health of living beings, including humans.
Resistance to change: Humans are creatures of habit, and changing established behaviors can be difficult. Some people may resist giving up plastic because they are used to it and find it hard to imagine living without it.
Limited alternatives: While there are alternatives to plastic, they may not always be readily available or accessible to everyone. This can make it challenging for people to make the switch to more sustainable materials.
A world-first digital platform focused on plastic pollution is set to make it fast and easy to find solutions.
A new startup venture, I'm Plastic Free, is dedicated to helping people and small businesses discover solutions to their plastic challenges.
I'm Plastic Free's website and social media accounts provide awareness and educational resources, encouraging people from all over the world to change their habits and do their bit to be part of the solution to plastic pollution without being overwhelmed.
I'm Plastic Free was founded by Simona Paganetto, an entrepreneur who spent nearly a decade in the global MedTech industry (Fortune500 / NASDAQ listed companies), so she knows the digital methodologies needed to make this project a success.
What is I'm Plastic Free?
I'm Plastic Free is a "matchmaking" platform for plastic waste reduction. It connects individuals and small businesses with solutions to plastic pollution. In fact, it provides the easiest and fastest way to find such solutions.

On this digital platform, both individuals and small businesses can find new and creative ways to reduce plastic waste, swap plastic for other eco-friendly materials, learn about changes and developments in the industry, and connect with other innovative companies that are making a difference.

It's a world first, bringing together eco-brands and business-to-business solutions in an open forum with the goal of eliminating plastic pollution.
What is the impact behind I'm Plastic Free?
I'm Plastic Free is a great example of a social enterprise — a venture that applies commercial strategies to achieving social and environmental impact. In this case, the venture's efforts to achieve tangible change to support the circular economy are given economic sustainability through the monetisation of the platform, merchandise, digital eBooks, and affiliate marketing, which is a fully scalable business model.
The point of difference of this platform is that it is the first and only platform of its kind focusing on bringing plastic pollution solutions to consumers and it is already reaching ten thousand unique readers per month only six months after launch.
The potential is to grow it to hundreds of thousands of readers per month as the awareness and interest around sustainability arise. 50% of the website audience is from North America.
I'm Plastic Free is looking for investors
Simona Paganetto, Founder, said," We dream of the day the ocean can say, I'm Plastic Free. And if you dream of this too, join us by becoming an investor and be part of the solution to plastic pollution, where all materials and products are treated with value and the circular economy is an integral part of our everyday lives."
A lot of groundwork has been laid to prove that the concept works; further funds would allow this project to scale.